Take the Scenic Route Along Virginia's Byways
Experience the beauty of national parks and 400 years of history on an unforgettable East Coast family road trip along one of Virginia's National Scenic Byways and All American Roads.
Skyline Drive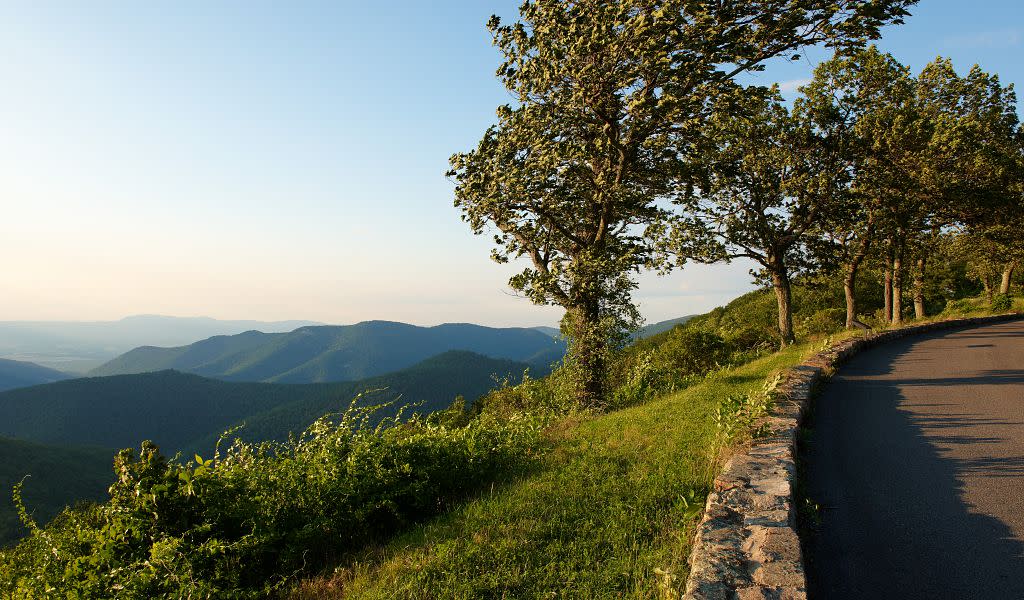 One of the most popular ways to explore Virginia is along Skyline Drive through Shenandoah National Park. The 105-mile stretch winds along the crest of the Blue Ridge Mountains from Front Royal heading south to Waynesboro, where it meets the Blue Ridge Parkway.
Shenandoah National Park is a national treasure with 70 scenic overlooks. Numerous pull-off points encourage you to get out and see wildlife, the Shenandoah River, and rolling foothills. Enjoy camping or stay at Skyland or Big Meadows Lodge, both of which offer on-site dining and a wide variety of activities. → PLAN YOUR TRIP
Blue Ridge Parkway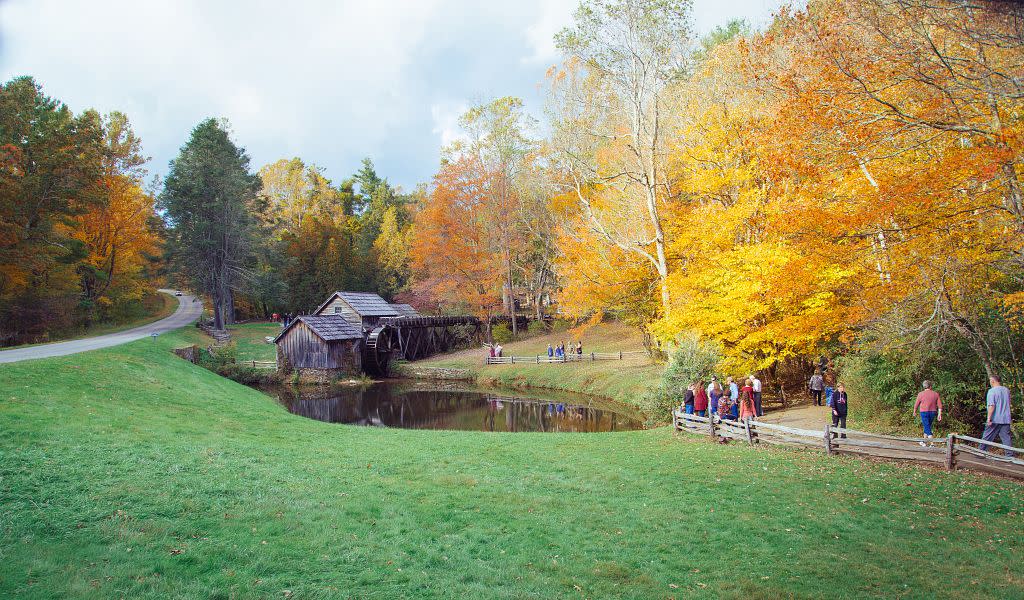 The Journey Through Hallowed Ground
Known as "America's Favorite Drive," the 469-mile Blue Ridge Parkway meanders from Shenandoah National Park in Virginia to the Great Smoky Mountains National Park in North Carolina.
The parkway follows the Appalachian Mountain chain and provides some of the most spectacular scenery in the world, ranging from 650 to 6,000 feet in elevation. Scenic overlooks, historic structures, walking trails, and waterfalls are just some of the highlights along the parkway. Don't miss Mabry Mill, Peaks of Otter, and Blue Ridge Music Center. → PLAN YOUR TRIP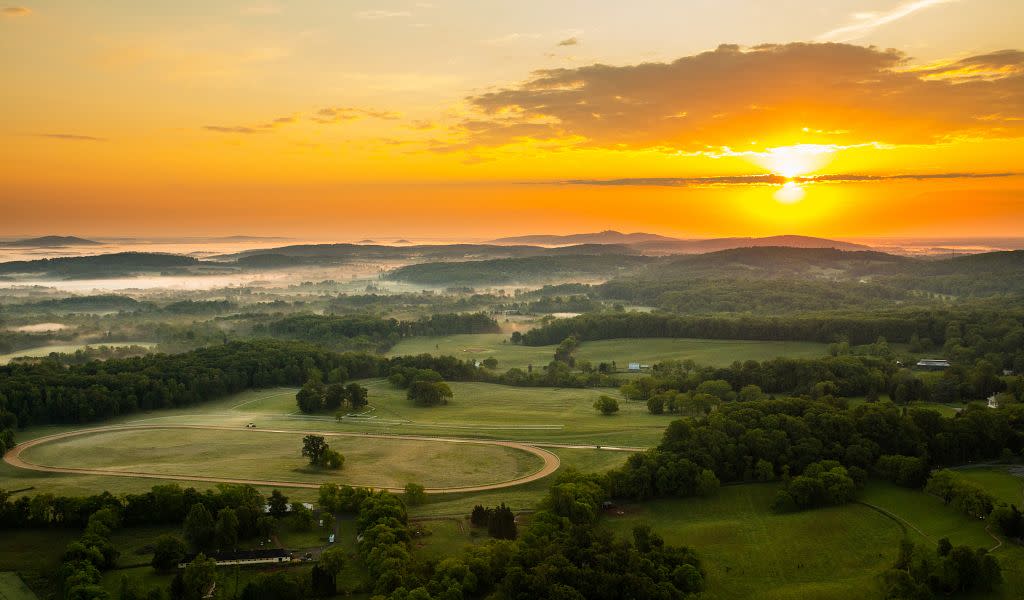 Explore "Where America Happened" and discover the land of conflict and reunification. The Journey Through Hallowed Ground will take you through America's heritage with key locations during the Revolutionary and Civil Wars. This historic byway will give you and your family a well-rounded excursion through Central Virginia in the piedmont area. → PLAN YOUR TRIP
Colonial Parkway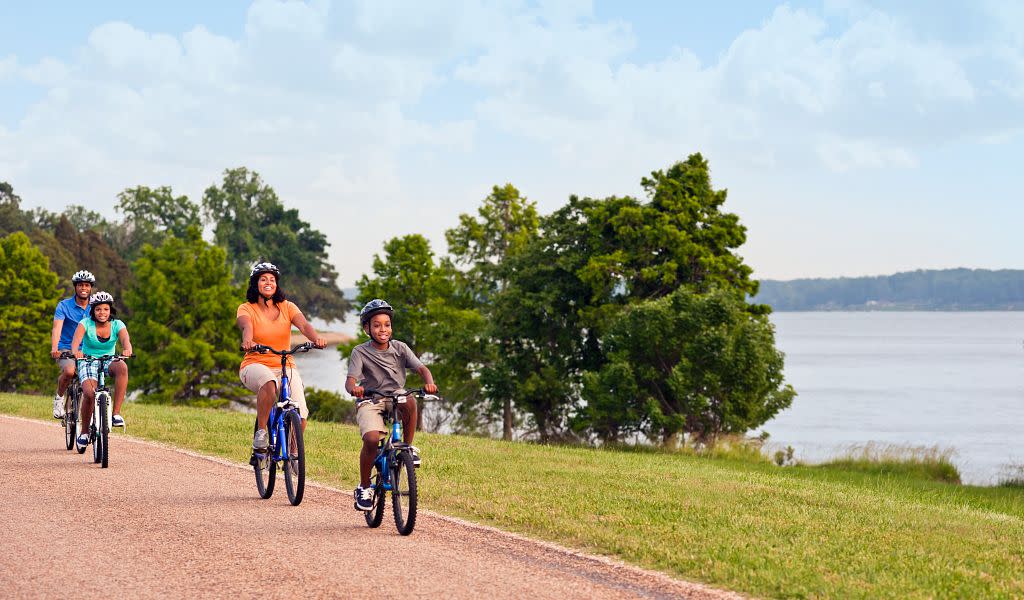 The 23-mile Colonial Parkway connects important historical sites within Virginia's Historic Triangle. Free of commercial development, the Parkway is designed to provide an immersive experience as you drive through more than 400 years of American colonial history.
Fun family-friendly historic sites and attractions include: Jamestown, Yorktown Battlefield and American Revolution Museum, Colonial Williamsburg, and Busch Garden and Water Country USA. → PLAN YOUR TRIP
George Washington Memorial Parkway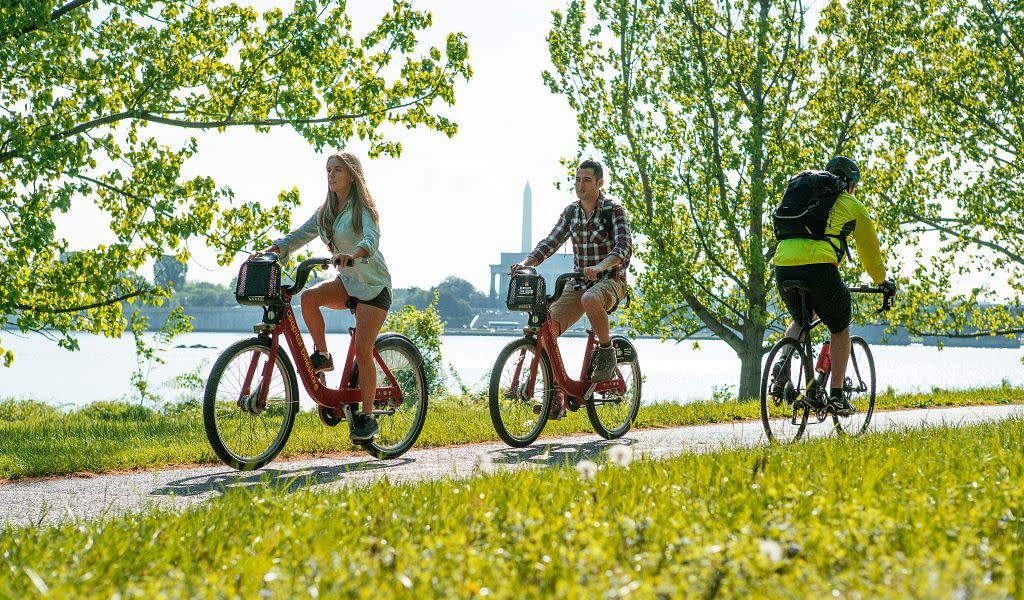 Just across the Potomac River from downtown Washington, D.C., is a Northern Virginia oasis in the heart of the nation's capital - the George Washington Memorial Parkway. It offers walking and biking trails set amid lush vegetation and a rolling landscape. Take the pedestrian bridge to Theodore Roosevelt Island, an 88-acre memorial to our 26th president.
Just one mile north is Old Town Alexandria, a delightful historic town with unforgettable restaurants, shops, and attractions including Gadsby's Tavern Museum, where George Washington socialized frequently, and The Torpedo Factory Art Center, where professional artists create, display, and sell their work. → PLAN YOUR TRIP
Virginia's Lesser-Known Byways 
Discover countless scenic vistas along 3,600 miles of Virginia's Scenic Byways. Plan your trip with the Virginia Scenic Byways Map and discover some of the best lesser-known routes below. 
Virginia's Skyline Drive is a National Scenic Byway that runs 105 miles along the crest of the…
The Blue Ridge Parkway was designed for auto touring so it is no surprise that a drive along…