Explore Underground Wonders in Virginia's Caverns
Virginia's eight caverns are awe-inspiring attractions found in the Southwest and Shenandoah Valley regions. Below-ground temperatures hover around 56 degrees, so they are even a great place to escape summer's heat and perhaps even warm up on a cold winter day. Visit a cavern in Virginia for a unique and memorable experience for the whole family!
1. Luray Caverns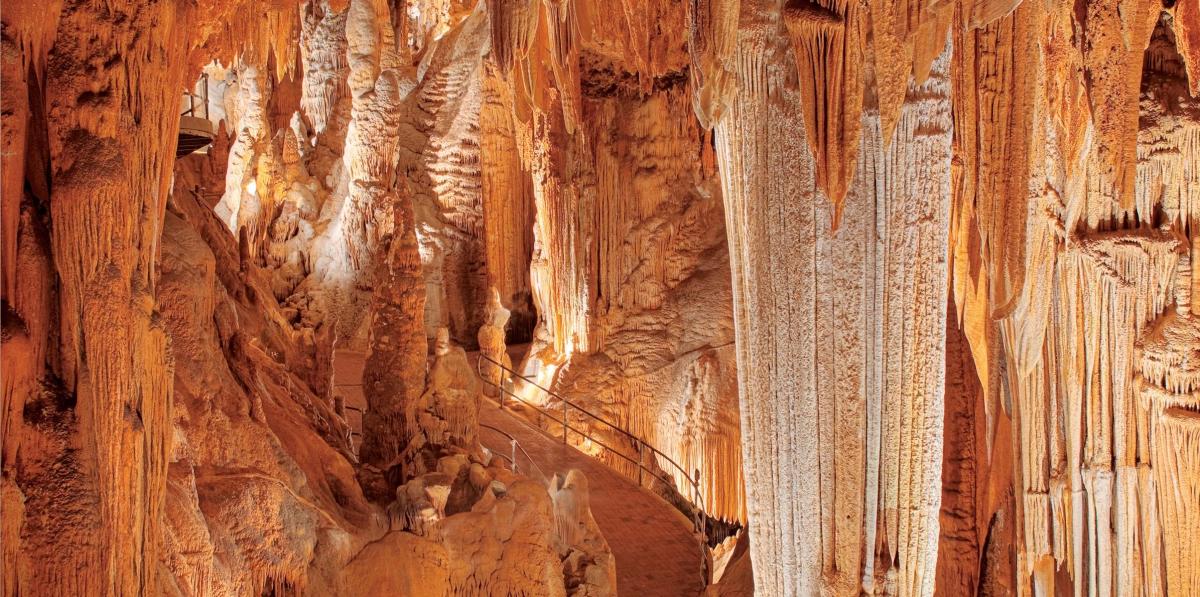 Luray — Luray Caverns are the largest caverns in the eastern USA and a National Landmark. Some of the most spectacular creations were formed just one drip at at time, such as Giant's Hall, vast expansive chambers decorated by predominately golden columns, 10-stories tall. The gold colors come from iron and clay soils seeping from the ground along with the calcium carbonate "drips."
Just some of Luray's other impressive formations include:
Titania's Veil – primarily all white, and formed by pure crystalline drips
Frozen Fountain – a massive, somewhat rounded white flowstone
Empress Column – a golden column is formed when a stalactite and stalagmite meet. This one is huge!
See the world's largest musical instrument at Luray Caverns, too! The Stalacpipe Organ is played from a regular-size organ, but its organ pipes are the stalactites themselves, spreading over 3.5 underground acres, and wired with little rubber mallets.
2. Shenandoah Caverns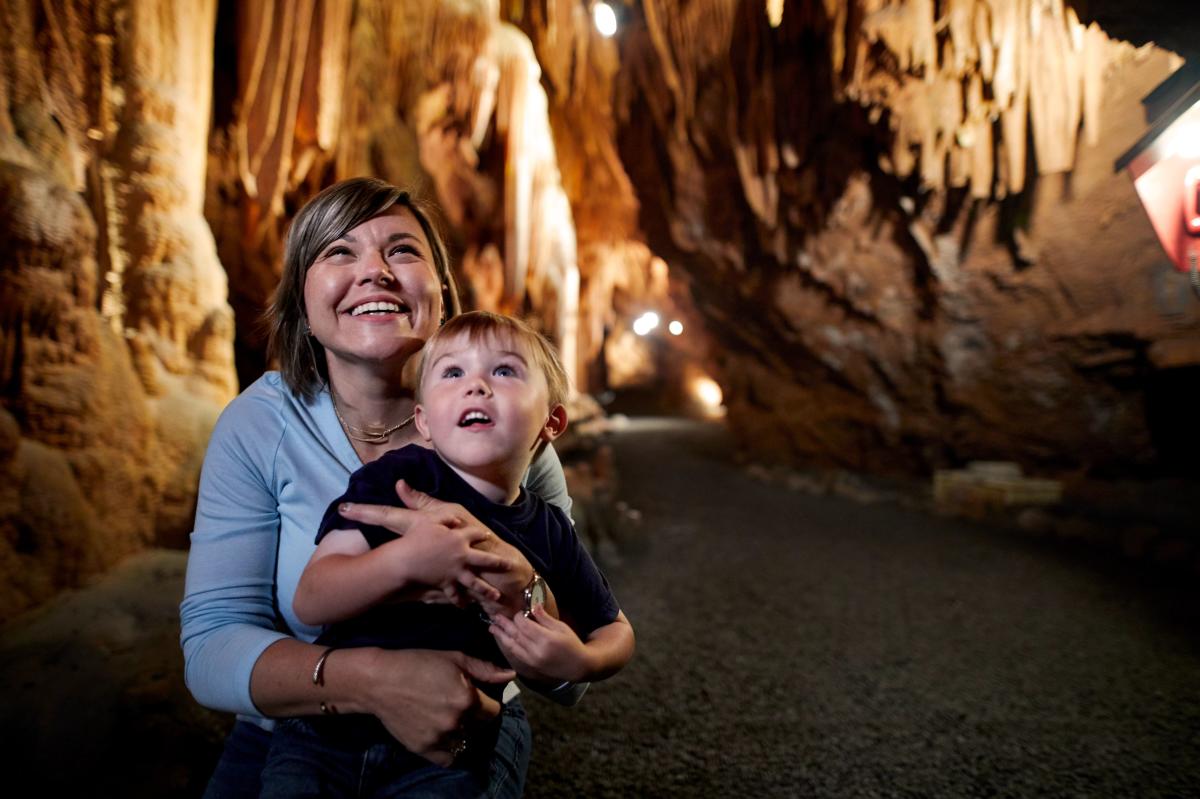 Quicksburg — On I-81 between New Market and Mt. Jackson, see Shenandoah Caverns, the only caverns in Virginia with elevator service to its 17 underground rooms. One of the most breathtaking sights of the underworld is its Rainbow Lake with iridescent drip formations of bright colors.
Just some of Shenandoah's remarkable formations include:
Diamond Cascade – a huge calcite crystal formation, sparkling white
Beyond the Veil – gorgeous orange-colored straw-like drips
Grotto of the Gods – where the giants certainly must live.
3. Endless Caverns
New Market — Through the years, many expeditions have failed to find an end to the complex network of underground passageways called Endless Caverns, which are mapped for more than 5 miles! Discovered by two adventurous boys and their dog in 1879, these caverns are home to a fossilized wooly mammoth's tooth, too!
Other cool formations include:
Fairy Land – a colossal room filled with separate chambers dripping with magic
The Lodge Room – another giant room discovered in 1991.
4. Skyline Caverns
Front Royal - Located at the northern entrance to Skyline Drive, Skyline Caverns is famous for its Anthrodites – Orchids of the Mineral Kingdom – that radiate spike formations resembling flowers.
Other cool formations include:
The Shrine – where many couples get married
Fairyland Lake
5. Grand Caverns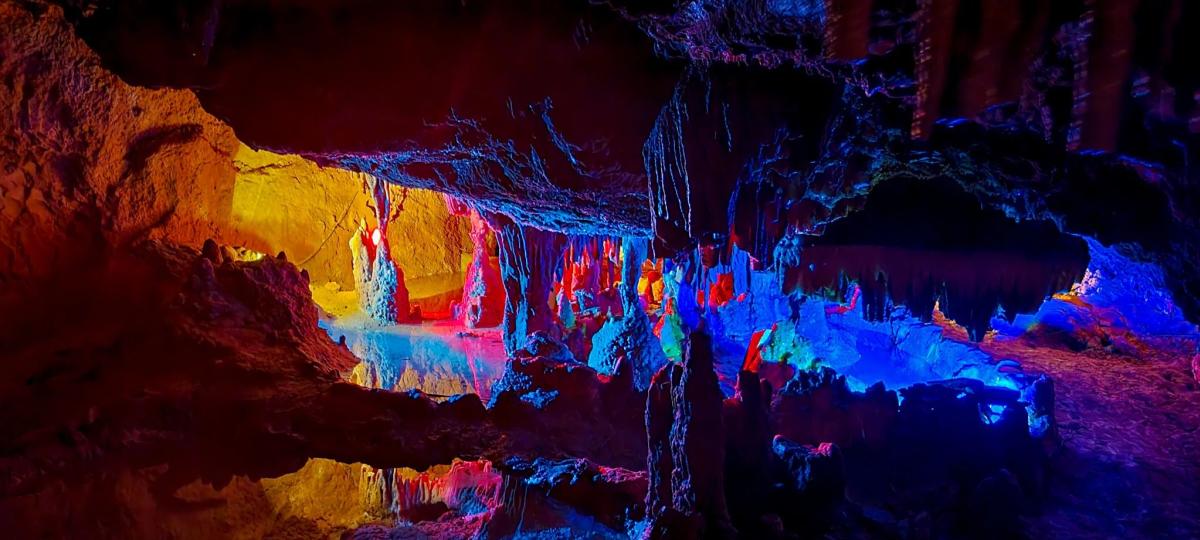 Grottoes — Grand Caverns offers a breathtaking panorama of subterranean beauty! These caverns were rated #2 in the nation by Parade magazine's science editor on various physical aspects, such as room size, paths, ratio of growing formations to dormant formations as well as overall beauty. The Rainbow Room showcases the caverns with colored lights.
6. Natural Bridge Caverns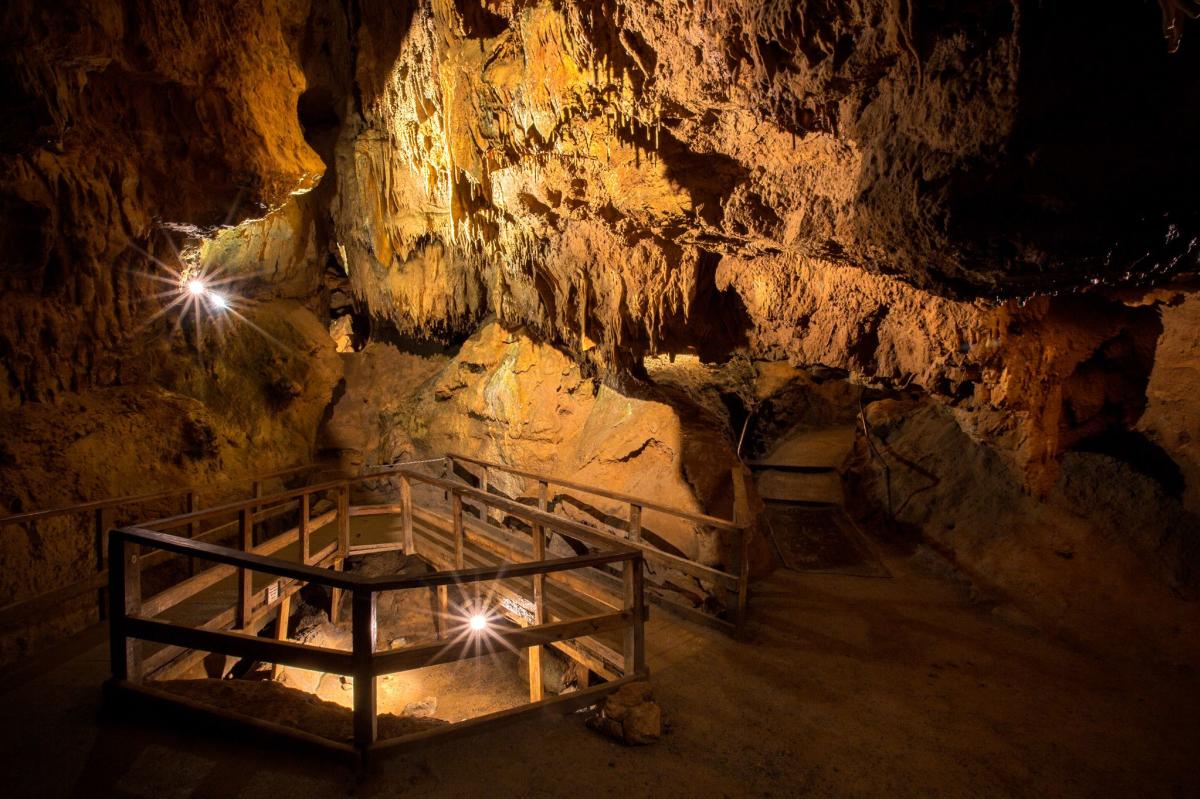 Natural Bridge — Caverns at Natural Bridge are the deepest caverns on the East Coast and go 34 stories underground below the earth's surface to see nature's magnificent underground landscape of dripstone, flowstone, draperies, pools, stalactites, and stalagmites. Open year-round, these natural deposits create amazing spaces in the Caverns at Natural Bridge featuring:
Mirror Lake
Canyon Room
Colossal Dome Room – one of the largest dome-shaped masses of flowstone in the east.
7. Dixie Caverns & Pottery Inc.
Salem — Directly off I-81 at Exit 132, Dixie Caverns were also discovered by a dog followed by farm boys in 1920!
See the spectacular Magic Mirror Room where the magnificent stalactites are reflected in the mineral pool below. Other spectacular sites include:
The Turkey Wing – a huge, golden and smooth formation aptly named!
Fairy Land – with crystallized thin stalactites suspended over massive stalagmites.
Rock Shop – see all sorts of rocks at the shop above ground!
8. Gap Caverns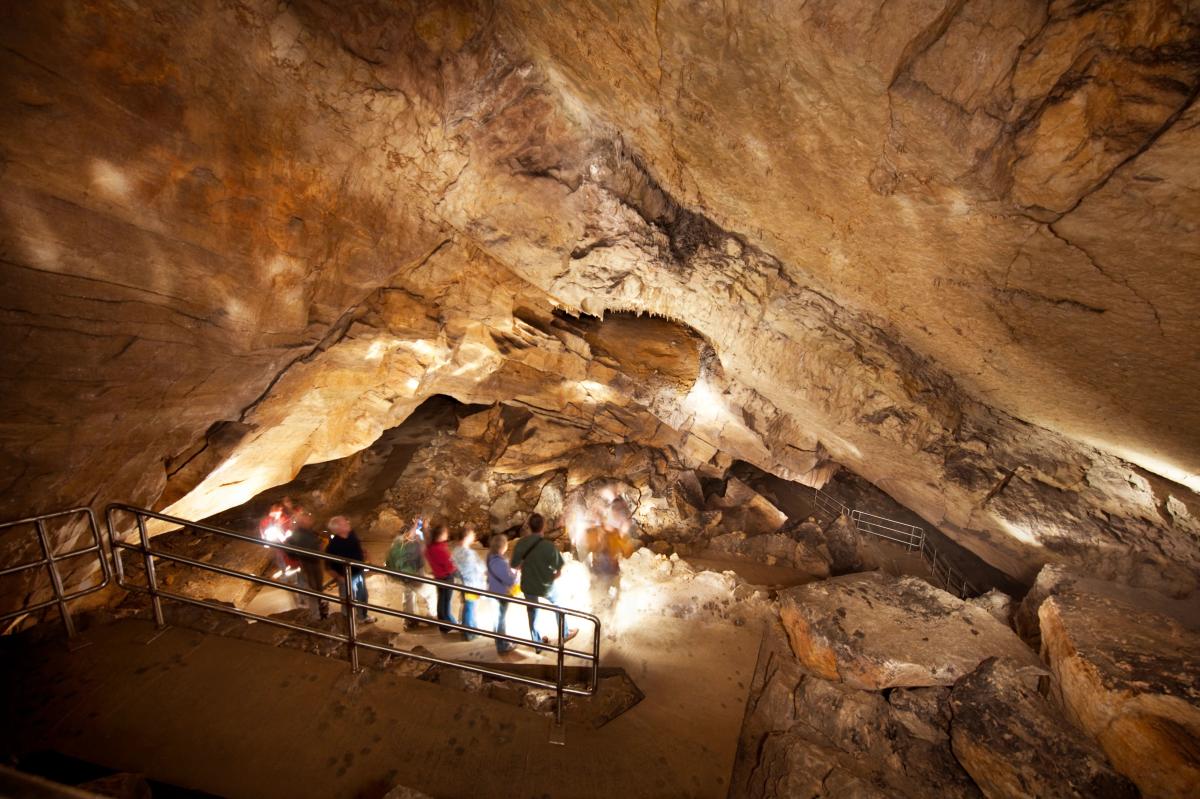 Ewing — Gap Caverns is located in Cumberland Gap National Park, beneath Pinnacle Overlook. It's Virginia's only lantern-led cavern tours.
Also, see Sand Cave at the park, which features a beautiful ceiling of about 21 colors.