Getaway to the Shenandoah Valley to Hike, Bike and Sip Wine
From fine vintage sips to the best in Virginia's fall foliage, this getaway will be one for the memory books.
Day 1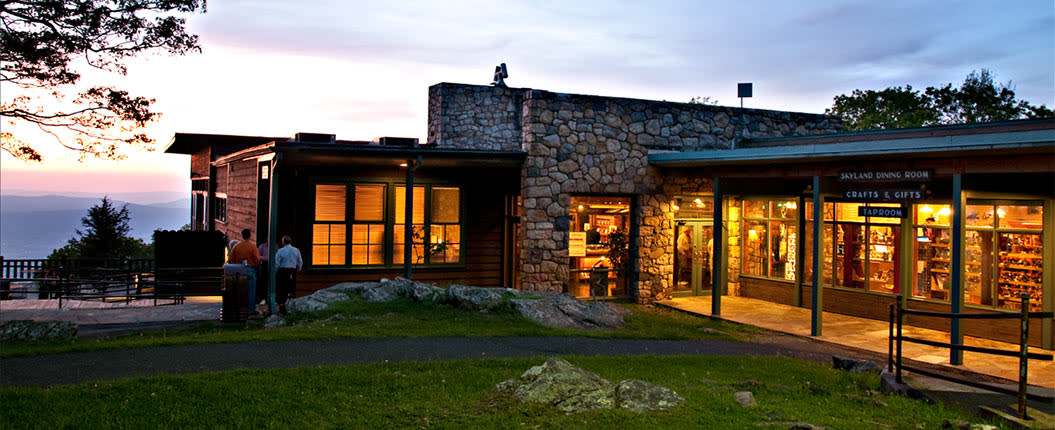 Begin your trip by heading west of our nation's capital via Interstate 66. Go approximately 70 miles due west of Washington D.C to Glen Manor Vineyards for a wine tasting. The vineyard is situated on a western flank of the Blue Ridge Mountains, 5 miles south from the north entrance to Shenandoah National Park and Skyline Drive. The estate is surrounded by neighboring farms and nearby mountains, ranging between 1400 and 3400 feet in elevation, surround the vineyards forming a "Glen". The farm is recognized by the Commonwealth of Virginia as a Century Farm for being owned and farmed by four generations of our family for over 100 years.
After you've finished at the winery, jump on the north entrance of Skyline Drive and enjoy a leisurely scenic drive and some serious leaf-peeping. Dining and lodging opportunities are both available along Skyline Drive at Skyland Resort Restaurant at mile marker 42 or Big Meadows Lodge Spottswood Dining Room at mile marker 51 along Skyline Drive. Accommodations at Big Meadows Lodge range from rooms in the main lodge to fully furnished rustic cabins to modern suites and multi-unit buildings offering views of the Shenandoah Valley. Full service dining, family activities, nightly entertainment and conducted Park Ranger programs are offered. There are also four campgrounds in Shenandoah National Park.
Day 2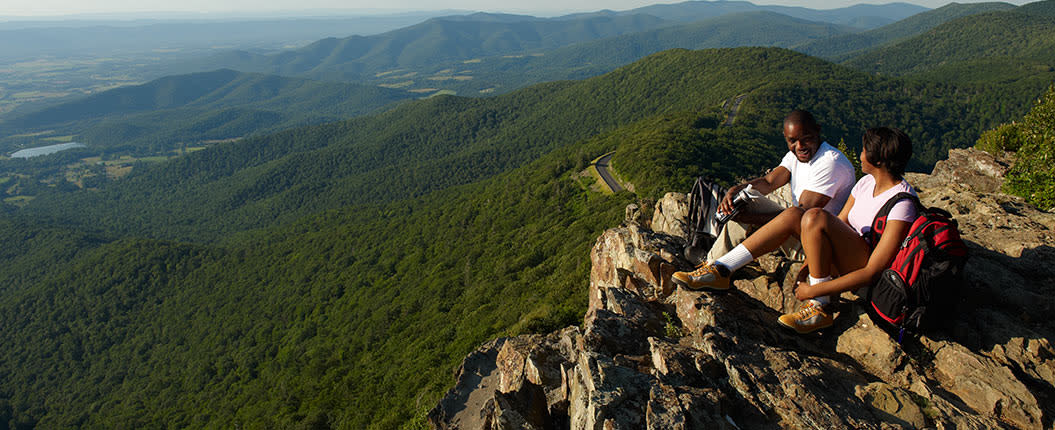 Pack a picnic and go hiking, biking or horseback riding in Shenandoah National Park. If you're not into outdoor recreation, but enjoy the scenic value of nature, then just jump back in the car and continue to drive along Skyline Drive and take pictures of the beautiful fall foliage. You could also just lay out a blanket in Big Meadows and enjoy the crisp fall air while you watch the wildlife of the park! The entire day can be whatever you want - it can be full of outdoor adventure or simply a day of R&R. Drive into the charming town of Front Royal for a Bistro dinner of delicious dishes enveloped by a comfortable and modern atmosphere at Element, which also includes a full bar and an extensive wine list.
Day 3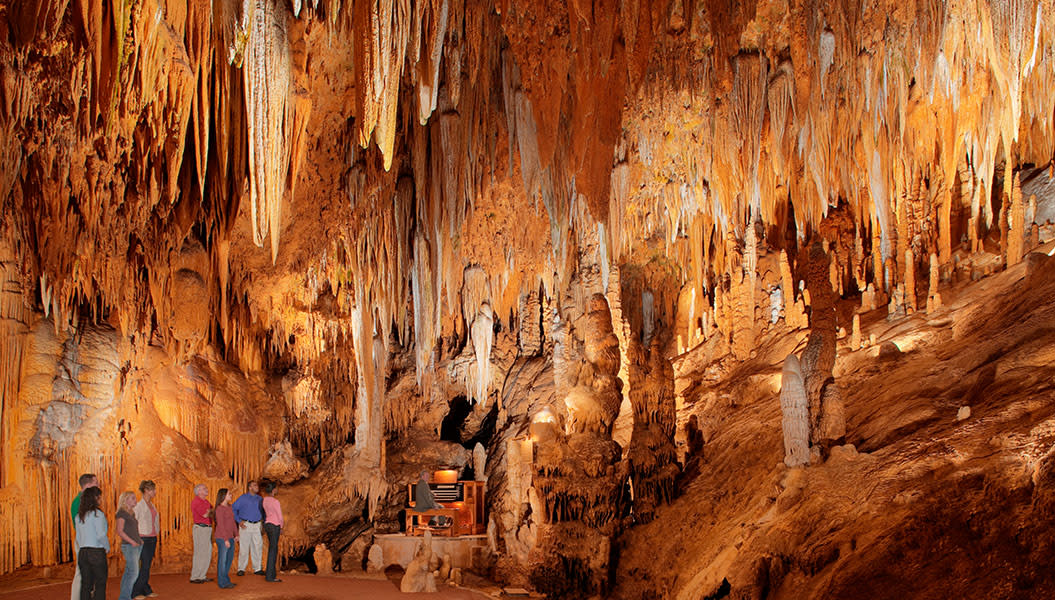 Exit Skyline Drive and head to Luray in Page County, which is located in the Shenandoah Valley region and situated between the Blue Ridge Mountains on the east and the Massanutten Mountains on the West, with the Shenandoah River flowing northward throughout the length of the county. Grab some breakfast at Brookside Restaurant, a favorite of travelers and locals for hearty, healthy and home-style cooking and just 7 miles east of Luray Caverns, Brookside is convenient to visitors traveling to and from Skyline Drive. Then it's on to discover Luray Caverns, eastern America's largest and most popular caverns. A US Natural Landmark noted for the profuse variety of formation and unsurpassed natural color. From well-lighted, paved walkways explore cathedral-sized rooms with ceilings 10 stories high, filled with towering stone columns and crystal-clear pools. Also hear the haunting sounds of the world's only Stalacpipe Organ. In addition, experience the history of America at the Car and Carriage Caravan Museum in an exhibit featuring over 140 items relating to transportation including cars, carriages and coaches dating from 1725. Before heading home, stop for a banana split at Flotzie's Soft Serve.
More To Do:
Geocaching and Letterboxing
Contact Information:
There's something special about a Virginia road trip: traversing scenic winding roads…
For over 100 years, the National Park Service has been preserving our national parks and ensuring…