A Charming, Romantic & Historic Getaway in the Country
Nothing is better than visiting the countryside during the winter season.
Orange County has so much to offer: country roads, charming towns, award winning vineyards, historic homes, and vintage shopping experiences. Treat yourself to a weekend at one of our beautiful B&Bs and let the fresh air and mountain views refresh you.
Day 1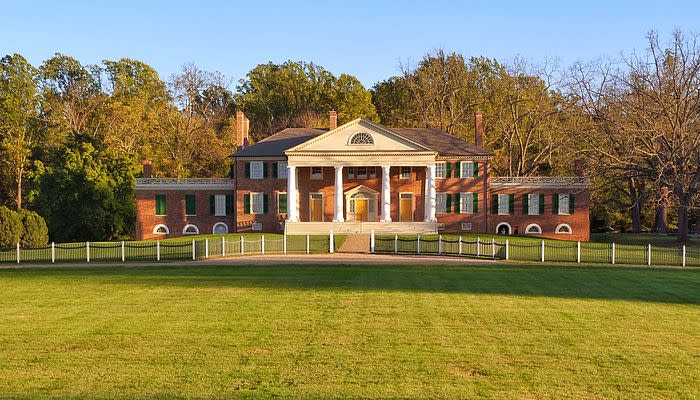 Begin your weekend at James Madison's Montpelier, home of James and Dolley Madison, where you will delve into the history of the U.S. Constitution and the charming story of America's first power couple. Work up an appetite by exploring the terraced gardens and three miles of forested walking trails.

Head next door to The Market at Grelen to enjoy this unique Farm Market and Garden Shop set on a 600 acre tree nursery. Grab a bite to eat in their casual cafe featuring local fare, and enjoy the festive greenhouse seating. Take your time enjoying the peaceful surroundings, unique shopping and beautiful views. Be sure to snap your picture on the antique sleigh before you leave!
Celebrate in style at The Vintage Restaurant within The Inn at Willow Grove. Set within a historic 18th century plantation house, take your time and enjoy the romantic ambiance. Consider resting here or at Holladay House Bed and Breakfast or Inn at Westwood Farm.
Day 2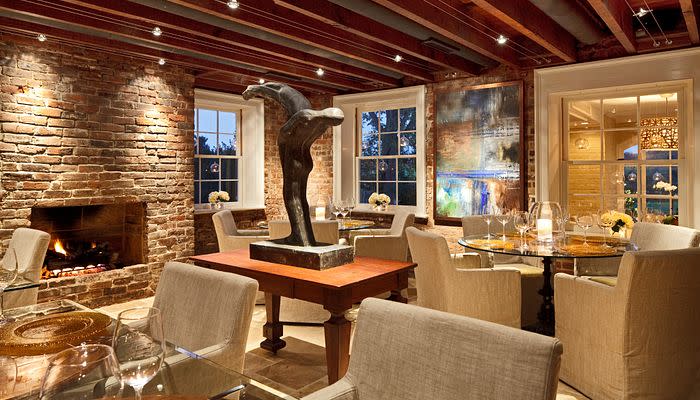 Day two is all about small quaint towns. Start in the Town of Orange and walk Main Street where you can find an art gallery, an art center, an antique dealer, a civil war shop, and a shabby chic retail store all within two blocks!
Grab lunch at Vintage Restaurant. A four star rated restaurant and gastropub that serves gourmet regional farm-to-table cuisine from menus that change with the seasons to showcase what is truly fresh from our local farms and fields. Head to Gordonsville to walk along another Main Street filled with equally worthy shops all decked out for the holidays. From gifts to antiques to interiors, you'll find an interesting array of boutique stores to enjoy.
End your day with a delicious authentic french meal at one of the best restaurants in the area, Pomme.  
Day 3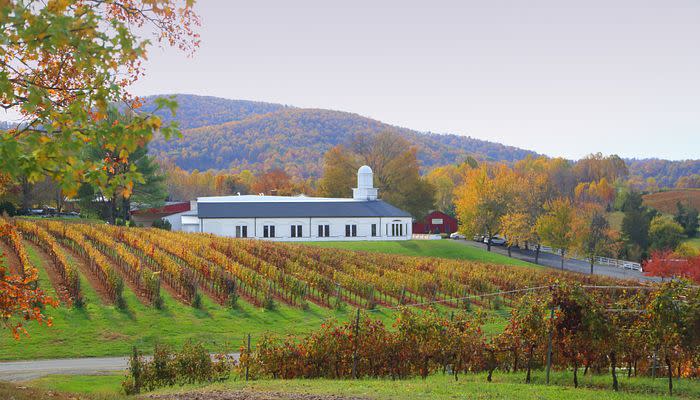 By day three you'll need a little down time, so start your morning slowly and enjoy the beauty of your B&B. When you're ready for lunch, head to the delicious Stonefire Kitchen in the heart of Barboursville. When satisfied, walk across the street to catch the matinee performance of "A Christmas Carol" at Four County Players, Virginia's longest running community theater.
After an entertaining afternoon, drive less than a mile away to the award winning Barboursville Vineyards for wine tasting and a final dinner at their incredible, Palladio Restaurant. You are sure to be satisfied and relaxed after a magical holiday weekend in the country!  
Visit a Virginia winery with your friends and family to discover exceptional, award-winning wines…
Virginia is an American history icon. Learn about the great leaders of our country at one of the…