Getaway to Richmond for Walkable City Fun!
Historic Richmond is easy to love.
With many accommodations in downtown Richmond, visitors can walk up and down the cobblestone streets to lively restaurants, historic sites and shops. There is so much to do on foot that you may need to come back again!
Meander along Richmond's Canal Walk with over a mile of exhibits and scenery, or find yourself browsing the tombstones of past presidents and Civil War soldiers in Hollywood Cemetery. For a historic awakening, the Virginia Holocaust Museum is a must see for people of all ages.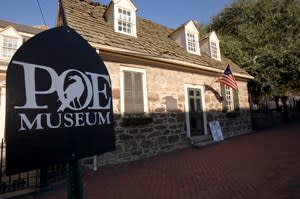 Perhaps you enjoy the woe of Poe – Edgar Allan, that is. The Edgar Allen Poe Museum, Virginia's only literary museum and Richmond's oldest standing structure, houses the world's largest collection of Poe artifacts.
In Capitol Square you will find the Virginia Governor's Mansion, the oldest, continuously occupied governor's residence in the U.S., and the Virginia State Capitol, which was designed by Thomas Jefferson. Meetings held here date as far back as 1788!
Are your feet starving to explore what Richmond shopping has to offer? Grab a shuttle to the "Mile of Style" in Carytown for over a mile of unique shops, boutiques and places to eat. Rest your feet and people watch by a café window.
For some relaxation, check out Maymont. It is a great site for a quick nap under one of the many magnificent trees or a family picnic among the historical buildings, stunning gardens, animal exhibits and rolling lawns.
Where to Stay Green:
Where to Dine:
More Information:
Whether you are passionate about history, arts, gardens, antiques, fine dining, outdoor recreation…
Explore a variety of architectural styles on display in the Richmond Region's beautifully…