Over and Under the Blue Ridge Mountains
Brimming with historic charm and natural beauty, Waynesboro lies just three miles from the junction of the Blue Ridge Parkway, Skyline Drive, and Appalachian Trail. With mountains to the east and the Shenandoah Valley to the west, Waynesboro's prime location offers adventurers an almost limitless combination of excursions to enjoy by foot, bike, or kayak. The spring-fed South River flows through downtown, drawing anglers from all over the country to its trophy-sized trout; breathtaking hikes and vistas await discovery on the Blue Ridge Parkway; and limestone caves offer explorers a thrilling glimpse of what lies underneath the mountains. No matter what kind of outdoor adventure you long for, Waynesboro is "divinely placed among the adventure" (Virginia Craft Brews Publication).
Trip Highlights
Scale rock outcroppings along the Blue Ridge Parkway
Cast your line in one of the state's only urban trout fisheries
Try caving on the Adventure Tour at Grand Caverns
Paddle the four-mile stretch of the South River that winds through downtown Waynesboro
Tackle rugged mountain-bike paths in George Washington National Forest
Outfitters and Guides
Kick off your adventure by trying your hand at one of Waynesboro's specialties: fly fishing. The South River Fly Shop on Main Street offers full-service guiding and instructing for every skill level, as well as a wide selection of gear. In addition to full-day excursions along the Shenandoah, James, and Jackson rivers, they also offer guided trips into to Shenandoah National Park. For today you'll want to schedule a half-day excursion on the South River, which runs through downtown Waynesboro and is one of only two urban trout fisheries in the state. Once Tommy or Kevin lead you to the sweet spots along the river, we think you'll agree that its stocked waters make it an angler's playground!
For lunch, grab an award-winning Tumbleweed Burger at Jake's Bar and Grill before stopping at Rockfish Gap Outfitters for a map of the Big Levels/Sherando mountain bike trail system. Located just 15 miles south of Waynesboro in George Washington National Forest, Sherando Lake has been dubbed the "jewel of the Blue Ridge." Its campground, beach, and swimming area are the local go-to for family fun, while its network of trails entice thrill-seekers who want to get off the beaten path. Bikers will find more than 20 miles of singletrack trails and dirt/paved roads through majestic, deciduous forests. This is rugged terrain, so prepare appropriately—with either shock absorbers or aspirin! When your muscles are worn out, head back to Waynesboro for dinner and a brew at Basic City Beer Co., the city's newest microbrewery housed in a reclaimed brass foundry.
Get a leisurely start to your day with a diner-style breakfast at Weasie's Kitchen. You may want to drink an extra cup of coffee, because you're about to go where the temperature stays 54 degrees year-round. "Where History Runs Deep" is the apt motto for Grand Caverns, a national natural landmark in Grottoes, Virginia, 15 miles north of Waynesboro. Formed from underground water action in the region's limestone rock, Grand Caverns claims to be America's oldest show cave, in operation since 1806. Visitors can stroll through high ceilings and open caverns in their classic tour or sign up for an "Adventure Tour" through Fountain Cave. Fountain Cave was recently reopened to the public after almost 100 years, and visitors will be treated to a true caving experience that includes no interior lighting, a once-used rugged 1800s pathway, and a full outfitting of helmets, knee pads, and caving gloves. The two-hour Adventure Tours are offered Tuesday, Thursday, and Saturday.
After yesterday's mountain biking, your muscles could probably use a stretch. Stroll along the 1.2-mile South River Greenway located along the South River in downtown Waynesboro. Park at the city lot on the corner of Arch and Main, then descend to the river, where you'll find the paved trail. The famous "fish deck" and LOVEworks sculpture make for great photo ops. You can also count on seeing some wildlife along the way. This trail, loved by pedestrians, cyclists, and roller-bladers alike, represents the considerable effort and dedication of citizens and city staff to connect the South River to downtown and city parks.
Cap off your day with dinner downtown at the Green Leaf Grill, recently highlighted in Southern Living magazine.
The Blue Ridge Mountains boast not only great hiking but also great rock climbing. Just south of Waynesboro, cliffs range from 30-300' tall. According to Blue Ridge Mountain Guides, "the Blue Ridge Parkway has both rock and ice climbs with low angle slabs, which are perfect for beginners, and vertical to overhung walls suited for advanced climbers looking to push their abilities." For today, reserve a half-day trek at Raven's Roost to give you a taste of climbing and rappelling over the Shenandoah Valley. This site is suitable for climbers of all ages and skill levels and is sure to make a memory that will last a lifetime!
A late afternoon paddle along the South River will close out your three-day adventure. The Waynesboro Water Trail is the newest addition to the city's park system and allows visitors the chance to see the city from the vantage point of the water. Put in your canoe or kayak at Ridgeview Park and paddle the scenic four-mile stretch of the South River to the convenient take-out at Basic Park. Shorter trips can be taken by, if desired, by utilizing other river accesses along the water trail. This stretch of the river is perfect for beginners or those looking for an easy paddle. You'll encounter class I and class II rapids along the way and glimpse some of the historic homes and bygone industries of the city. If you need gear, talk to the folks at Rockfish Gap Outfitters.
SUGGESTED PLACES TO STAY
ADDITIONAL INFO AND/OR OPTIONS
Check the water table of the South River before planning your paddle. A PDF version of the Waynesboro Water Trail is available at www.visitwaynesboro.net. When fishing downtown, bear in mind that the area is now dedicated as Catch and Release Only with Artificial Lures Only. No bait may be used or be in possession.
This getaway was submitted by Visit Waynesboro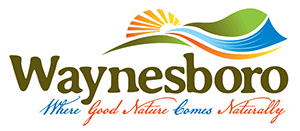 Journey through Virginia's magnificent Shenandoah Valley by horseback, kayak, and on foot during this 3 day getaway in the foothills of Shenandoah National Park and George Washington and Jefferson National Forest.
Located about three hours west of Richmond in the Blue Ridge Mountains, Virginia's Blue Ridge communities are becoming well-known for their outdoor adventures.
Virginia is for adventurers, and if you're looking for a true mountain adventure, look no further than this 3 day getaway in the majestic mountains of the Shenandoah Valley.
Fredericksburg is a gateway to adventure, welcoming all experience levels and all ages. Fredericksburg sits on the fall line of the longest free flowing river in the eastern United States, the Rappahannock River. The banks of the river provide opportunities for paddling, rock…
Explore the coast of two Chesapeake Bay towns (Gloucester and Mathews Counties) on the Middle Peninsula by kayak, charter and stand-up paddle board (SUP)! Taste the best of the peninsula's seafood in-between waterway tours.
Meandering 469 miles from Shenandoah National Park in the northern Shenandoah Valley of Virginia to…
Virginia is home to 544 miles of the Appalachian Trial. That's more miles than any other state!…