Southern Virginia Farm Getaway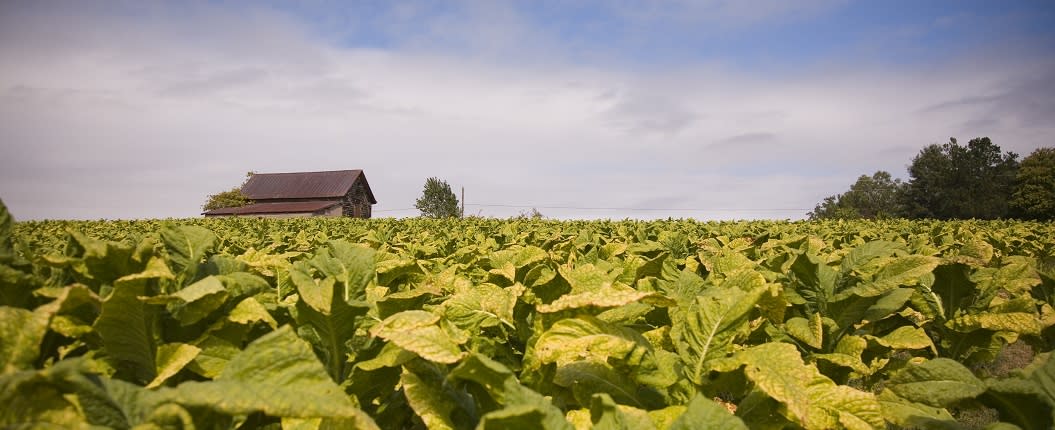 Journey to Southern Virginia for fun on the farm. From offering farm tours to leading riding lessons, Southern Virginia locals are proud of their agriculture and enjoy sharing what they do with you.
Day 1
Martinsville/Henry County
Infinity Acres Ranch Infinity Acres Ranch is a wonderful educational animal ranch that is all about "Kids & Kritters"! The ranch was established in 2007 and offers unique opportunities for the young and young at heart. Infinity Acres Ranch (IAR) has remained true to its calling by making animal education available through tours, demonstrations, displays, camps, community service and the Alpaca 4-H club. Infinity Acres Ranch's community enrichment activities continue to educate, delight and involve the public with their socially and ecologically uplifting enterprise. They are a Virginia Certified Green Attraction and USDA licensed breeders and exhibitors. Note: Book appointment in advance of visit.
Rolling Meadows Farm We have been your one stop shop for over 30 years for plants, herbs, pottery, fountains, and landscaping accents. We have beautiful hanging baskets and ferns, a large assortment of fairy garden options, and home decor items. We offer a large variety of pre-planted arrangements or custom on-site plantings at the greenhouse. We attend all industry-related shows to be able to offer the newest trends and flowers to our customers. We are also at the historic Roanoke City Market. Note: Open March – June
Danville/Pittsylvania County
Owen Farm Tours and Barnyard Friends Owen Farm Tours and Barnyard Friends has been inviting people to join them on their farm for four years. Owned and operated by David and Pattie Owen and their three kids for 26 years, Owen farm caters to all ages. Activities include everything from egg hunts and seed planting in the spring to pick-your-own pumpkin patches and a five-acre corn maze in the fall. If you enjoy spooks, visit the farm fall during the last week of October to take a haunted trip through the haunted maze and barn
The 616 (Farm-to-Table Restaurant) A focus on creating a modern Southern style menu, Chef Chris and his staff draw inspiration from local providers and treats their products with the utmost of respect. The path from small, local farm to your plate is reflected in the freshness and quality of your meal.
South Boston/Halifax County
Shangrila Guest Ranch – Located in rural Southern Virginia, Shangrila Guest Ranch provides guests with a variety of quality horses suited for any riding ability for Virginia Riding Vacations. Guests may be as involved as they please with the entire guest ranch experience, including gathering horses in the morning, grooming and tacking. Through an expansive trail network, the hundreds of miles of trails in the area allow guests to experience a new adventure every day. One section of the ride may be spent listening to the rustle of pine needles as your horse winds through tight turns, then you cross a creek, and suddenly you find the pines are replaced by maples, hickories, sumac and holly bushes; while thick ropes of vine drape across the trees. Your setting, once reminiscent of Narnia, now resembles a jungle.
Hudson Heritage Farm – Offering farm-stay accommodations in our two-bedroom cabin for those interested in learning to farm. Hudson Heritage Farms is a small family owned and operated farm whose owners are interested in the perpetuation of heritage breeds of livestock in harmony with other breeds. Our farm also offer farm-stays for folks who would like to spend a day or two and experience farming firsthand. Hudson Heritage Farms is a working farm and the farm stay is not appropriate for young children. In our Farm Studio, we offer classes on cheese making, food preservation, cooking, herbs, animal husbandry, milking, butchery, wood-fired pizza making and cooking, and other farm related activities. Classes are pre-arranged and appropriate for small groups and older children. Animals onsite include Scottish Highland Cattle, Jersey Cattle, Horned Dorcet Sheep, hogs, goats, chickens, and ducks. Grass-fed meats are available.
Mecklenburg County
Oak Grove's Fun on the Farm – We are a family operated farm located two miles west of Clarksville offering families an opportunity to enjoy a little fun on the farm. Come and experience a 6.5 acre corn maze. Pick a pumpkin out of the patch. Take a hayride around the farm. Enjoy Hay Mountain, Pumpkin Bowling, Corn Pit Mania and Corn Ball. Have a picnic and enjoy the outdoors! Special events will occur throughout the season so check out our website or Facebook page.
Rosemont Vineyards and Winery – Rosemont's unique four level, gravity-flow winery utilizes state-of-the-art technology within an early-American designed building. Come enjoy its heart-pine floors and beams, Williamsburg fireplace, beautiful barrel room, airy porches and picturesque views. Tours and Events at Rosemont will soon be able to host your special events (weddings, receptions, meetings, etc.).
Day 3
Lunenburg County
Kettlestick Farm Tour – A working farm, offering farm stays/farm tours, riding/hiking trails, fishing, hunting, and relaxing. We have a B&B Guest House and Camp Sites with full hookups. We are a small family farm which has been owned and operated by my family for five generations.
Nottoway County
Waverly Farms – Our crops and animals are rotated on over 100 acres of lush Virginia farmland where we never use artificial pesticides, herbicides, fungicides or other potentially harmful chemicals. We feed only soy-free, Certified Organic feed and minerals to our animals when necessary to supplement our chemical-free pasture. The result is a vibrant ecology, delicious and safe food, healthy plants and animals and an environment where insects, birds and wildlife naturally congregate.
Richlands Dairy Farm – Richlands Dairy Farm is a family owned and operated working dairy located on Hwy 460 about an hour south of Richmond.  We offer various agritourism events throughout the year such as our Fall Festival with a pumpkin patch and corn maze weekends in October, school tours and group tours in the spring and fall, Family Farm Day in June and our Farmer at the Table Event; Dinner on the Dairy.  
Virginia is home to some of the most talented makers, farmers, artisans, and small business owners…
Pick-Your-Own farm experiences can be found all across the state. From herb and flower gardens to…