Smith Mountain Lake
Called the "Jewel of the Blue Ridge Mountains," Smith Mountain Lake is the second largest body of freshwater in Virginia after John H. Kerr Reservoir/Buggs Island Lake. It expands for 40 miles and offers 500 miles of shoreline. And if that isn't enough, it's surrounded by the beautiful Blue Ridge Mountains, making it one of the most popular and scenic destinations in Virginia.
The lake is bounded on the north shores by Bedford County and Smith Mountain Lake State Park, where campsites and cabins are available as well as boat rentals. The park offers more than 1,500 acres, hiking trails, picnic areas and ranger programs, such as guided night hikes and canoe trips.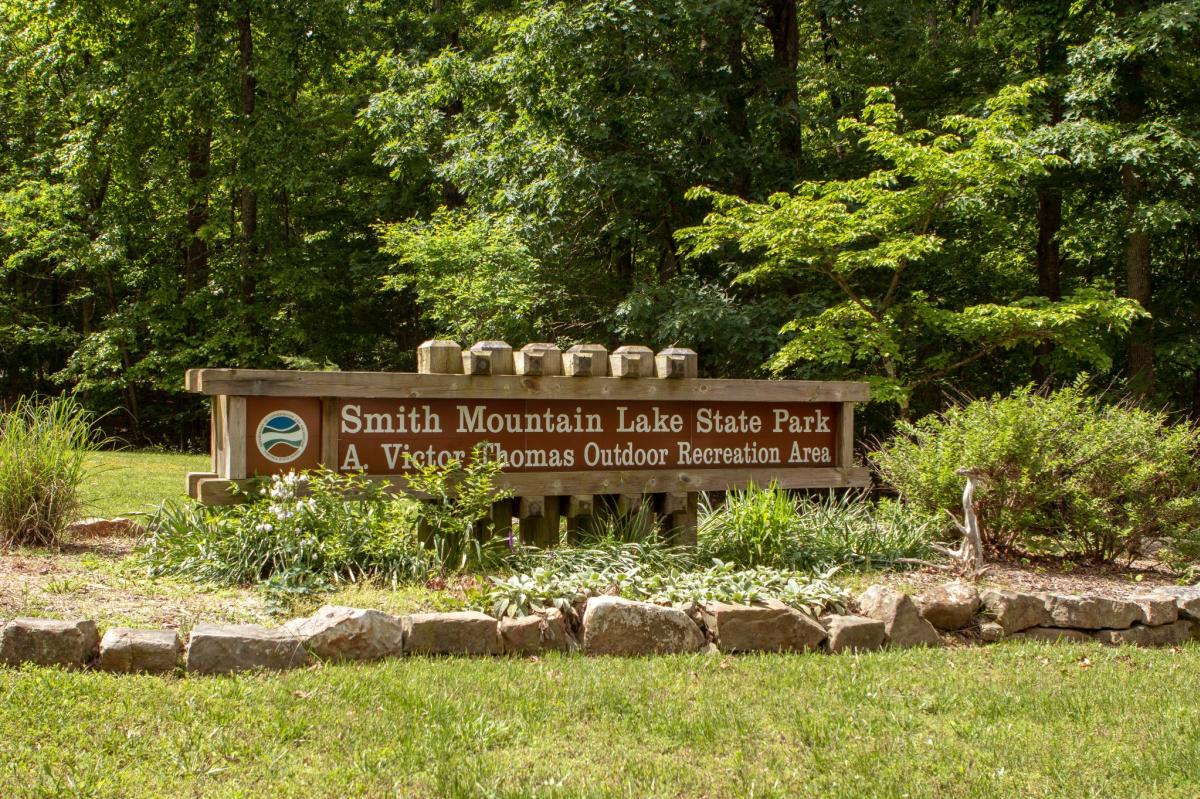 Bounded on the southwest by Franklin County and the town of Moneta, it is home to several marinas, boat rental and guide services. Visitors can rent lakefront vacation homes and condos, or stay in motel and resort accommodations with boat slips.
And bounded on the southeast by Pittsylvania County, Leesville Lake offers even more opportunities for freshwater fishing and boating. It is truly a water lover's dream destination.
Lodging at Smith Mountain Lake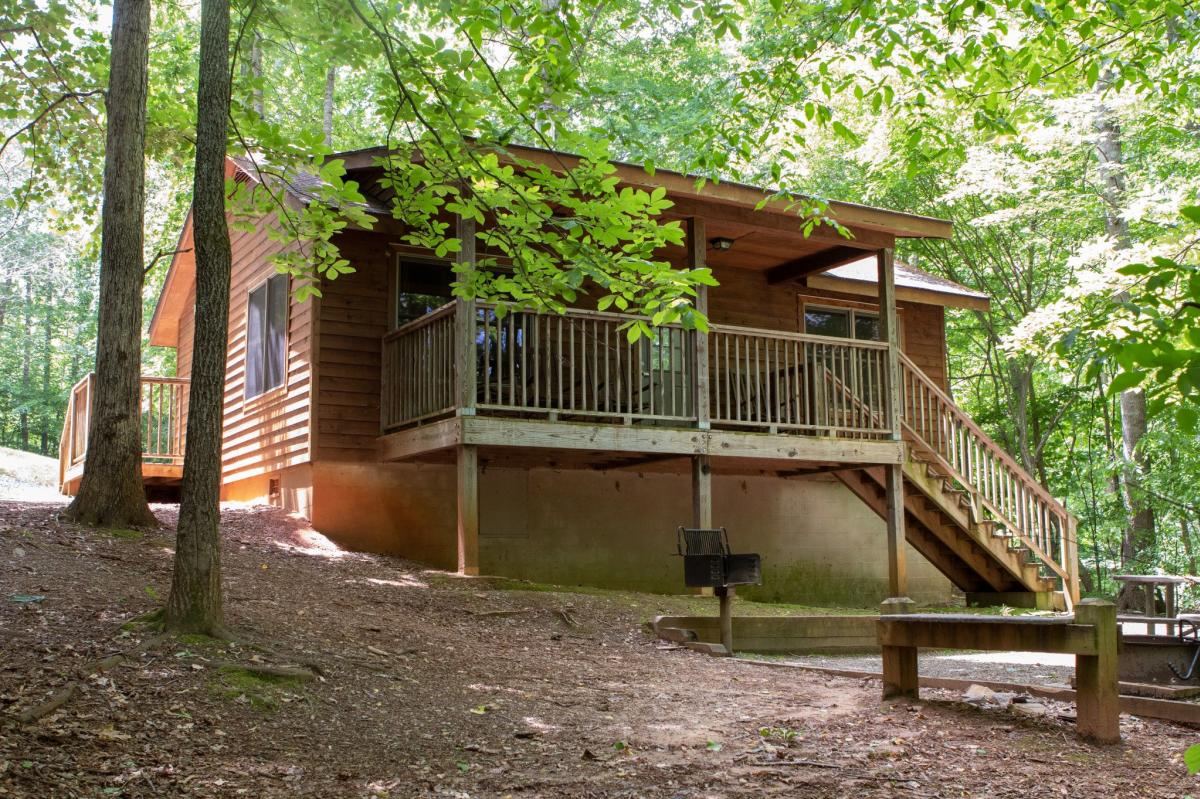 Bedford County  
Cottages & Cabins in Bedford County 
Huddleston - Mariners Landing Resort Community & Conference Center
Vacation Homes & Rentals in Bedford County
Franklin County 
Hardy - Lake Inn at Smith Mountain Lake
Hardy - Westlake Waterfront Inn at Smith Mountain Lake
Moneta - Bernards Landing Resort & Conference Center
Moneta - Virginia Breeze condos offer amenities such as wireless Internet, cable, swimming pool and boat slip.
Pittsylvania County
Penhook - Smith Mountain Dock & Lodge offers efficiency units and one house located on a quiet cove just minutes from the wide body of the lake and Smith Mountain Dam.
Vacation Homes & Rentals in Franklin County
Marinas & Boat Rentals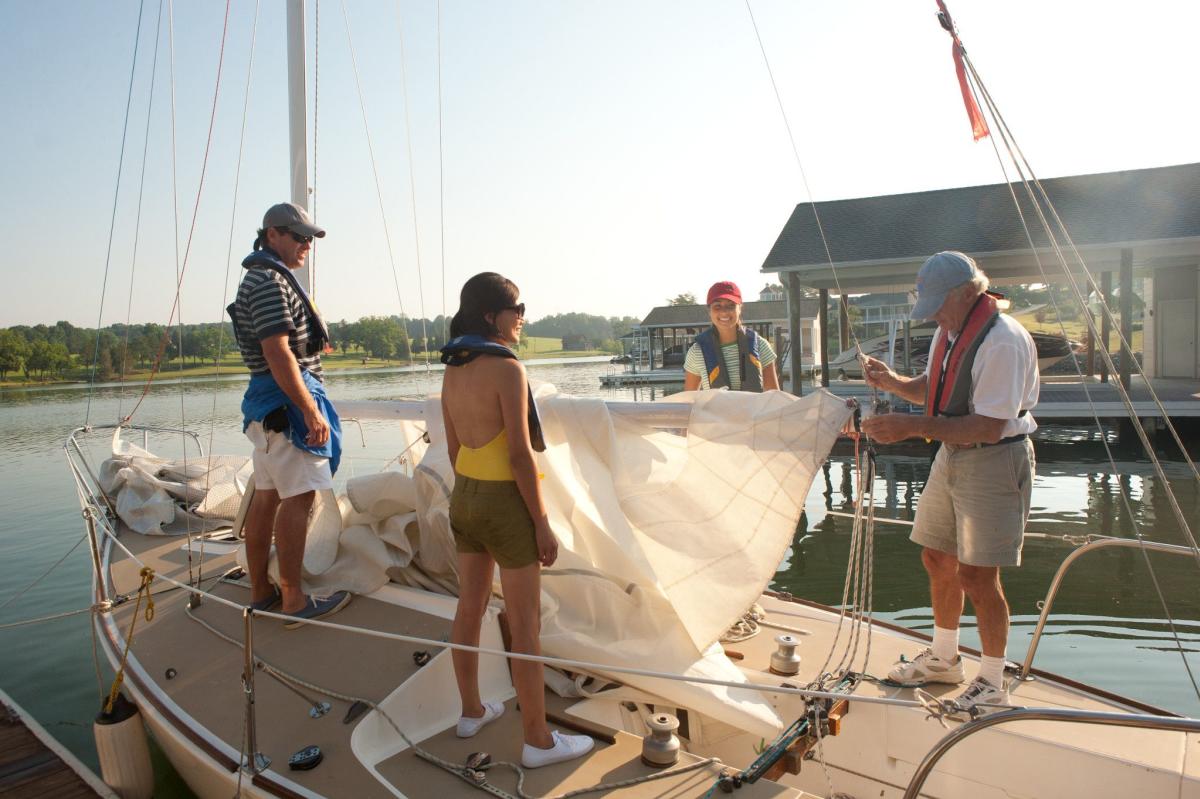 Moneta - Bridgewater Marina offers everything you'll need for a water-loving vacation - ski boats, pontoons, parasailing, wakeboards - plus apparel, food and fuel.
Penhook - Captain Bert's Fishing Charters provides half or full day charters for up to six people.
Union Hall - Keeper Charters specializes in Striper fishing.
More Marinas and Boat Rentals in Bedford County
More Marinas and Boat Rentals in Franklin County
Guide Services
Contact a Bedford County or Franklin County professional guide for assistance with boating and fishing needs.
More Fun at Smith Mountain Lake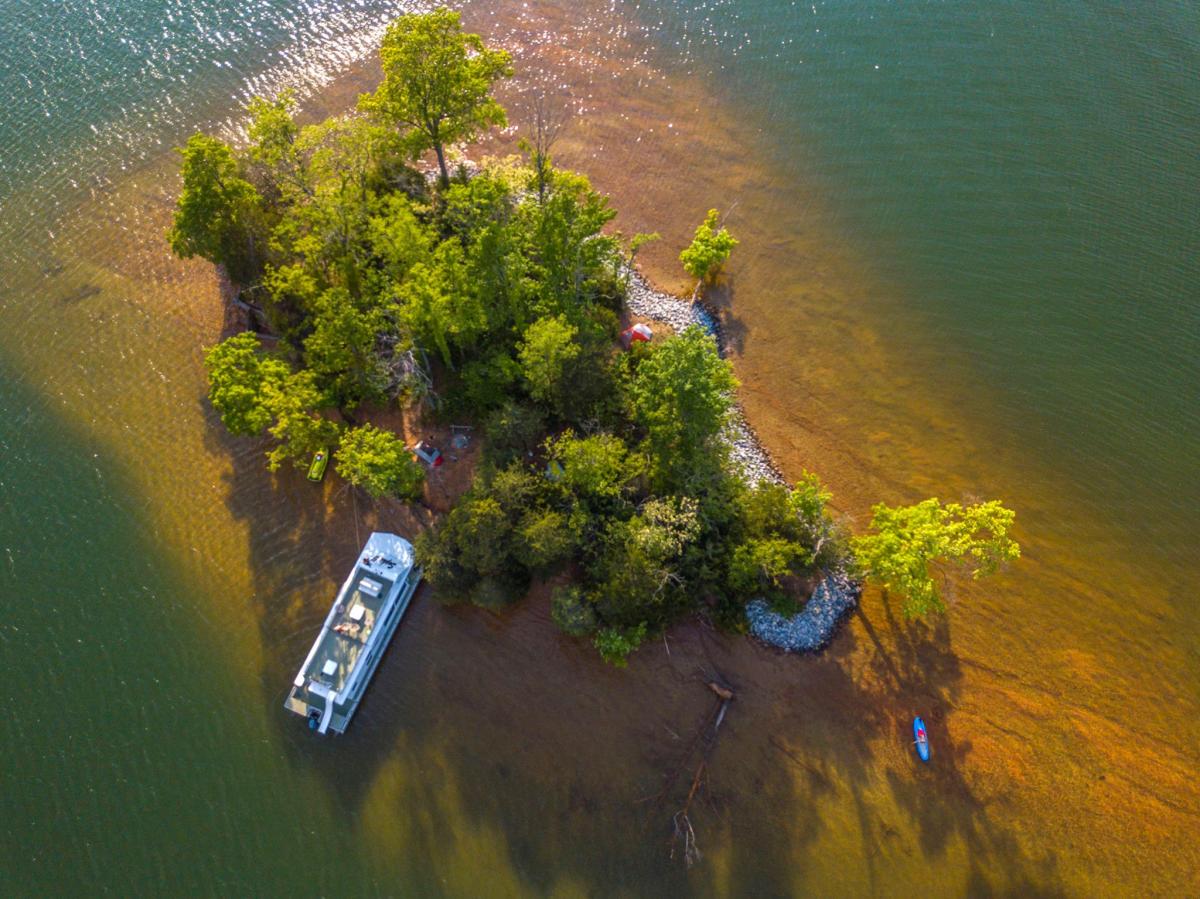 Water activities include power boating, canoeing, sailing, parasailing, swimming, fishing, waterskiing, wakeboarding and jet skiing.
Smith Mountain Lake also stocks striped bass, smallmouth bass, largemouth bass and blackmouth bass. Other fish include crappie, catfish and muskellunge. Walleyes breed naturally. Fishing license is required.
Hike in Smith Mountain Lake State Park with miles of hiking trails. Golf courses surround the lake, too, such as the Mariners Landing course designed by Robert Trent Jones and Westlake Golf & Country Club designed by Russell Breeden.
Visit the Smith Mountain Lake Visitor's Center for more ideas and nearby attractions.