Getaway to Virginia Beach
Bask in the sun, play in the surf and soak up all the richness of the natural beauty around you.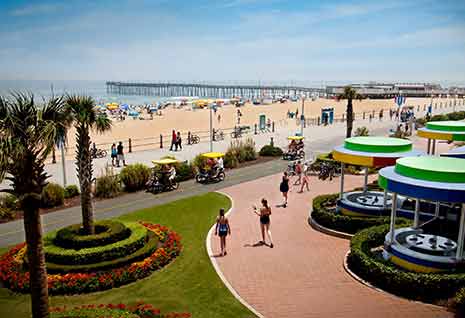 For families who enjoy the quiet, natural side of Virginia Beach, this getaway is for you!
First Landing State Park is a great place for camping or setting up in a cabin, and includes picnic areas, boat ramps, a camp store, playground, and hiking and biking trails. Bring your dog along as well! Do take the kids to the Environmental Education Center to see the wet lab, and check out the Junior Rangers program, too.
The Virginia Aquarium & Marine Science Center is an exploration for all ages featuring a huge aquarium with live sharks, hands-on exhibits, otter aquariums, touch tanks, a 3-D IMAX theater, gift shops and café. Depending upon the season you visit, take advantage of special expeditions, such as Whale Watching, Cruise the Creek and Dolphin trips. Walk along the wetland nature trail and marshlands to see those creatures, too.
While you're at the Aquarium, check out the brand new zip line and ropes course, The Adventure Park at Virginia Aquarium. This attraction is great for kids, teens and adults, catering to various skill levels and pace. It's a "feel-good" opportunity; be surprised at what you can do.
Rudee Inlet is the spot to catch the big one! Hop aboard a head boat for deep-sea fishing, or take the older kids jet skiing! You can even try your luck at parasailing to see Virginia's beauty from on high!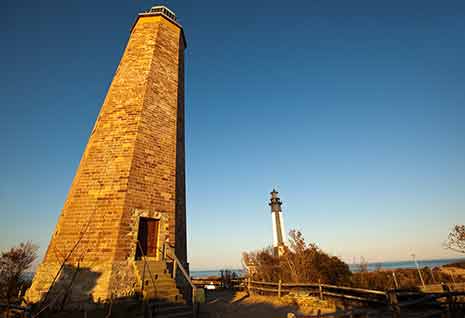 Historic Cape Henry is where America's first English settlers came ashore in 1607. Find the First Landing Cross that they erected, marking their safe journey across the ocean. The old Cape Henry Lighthouse, the oldest government-built lighthouse in the nation, sits behind the new Cape Henry Lighthouse. Climb to the top and visit their great gift shop.
Back Bay National Wildlife Refuge and False Cape State Park are great for bird enthusiasts! Being a woodland and marsh refuge for a wide variety of migratory birds, endangered species and other wildlife, you'll probably see snow geese, marsh hawks, red foxes, loggerhead turtles and American bald eagles. False Cape is further south and accessible only by boat, tram, or 5-mile bike ride. This remote area is open to campers, too.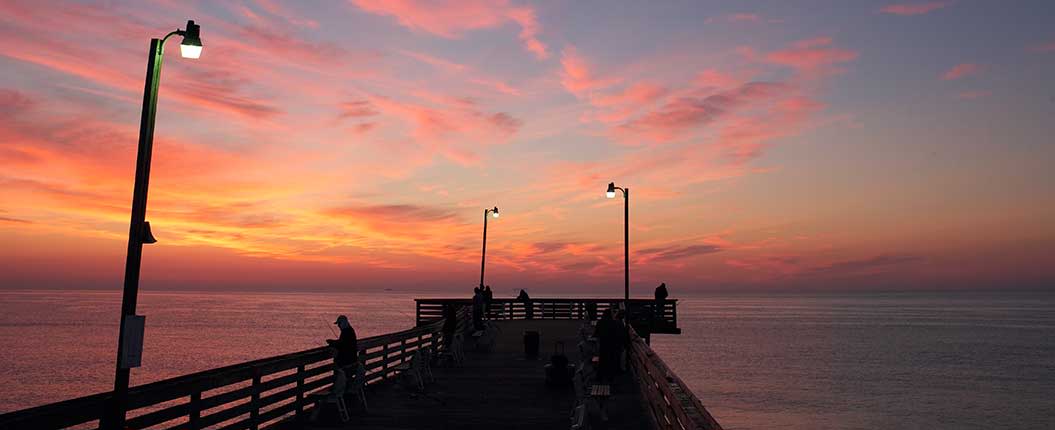 In Virginia Beach, you'll find the Virginia Beach Fishing Pier on 14th Street, where you can fish, dine and shop. It's a great location to help little fishing buddies cast their first saltwater line. If you're visiting Memorial Day weekend, check out the Pungo Strawberry Festival to take home a fresh-picked bushel!
Where to Stay:
Where to Dine:
More Information:
The Chesapeake Bay Bridge-Tunnel is your gateway to Virginia's Eastern Shore, a 70-mile long…
Virginia's lighthouses have a varied history and are some of the oldest in the United…