Big Stone Gap
Filmed in Virginia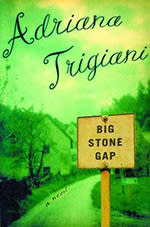 Adriana Trigiani is one of Virginia's most cherished authors. She grew up in Big Stone Gap, Virginia, as part of a large Italian family and went on to become a well-known novelist and television writer. Her first published book Big Stone Gap was followed by three others, all of which were inspired by her memories of her young life in Southwest Virginia. For many years she has dreamed of making a film version of the novel in her hometown of Big Stone Gap Virginia. The dream was finally realized when she returned to Virginia in 2013 to direct the film from the book she had authored.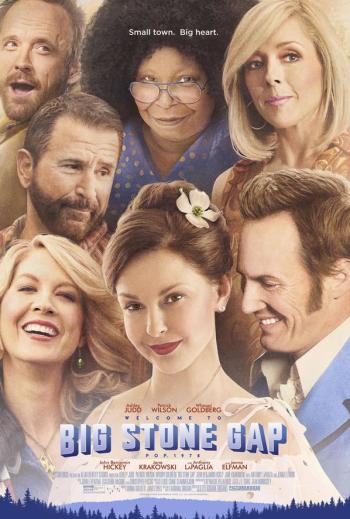 The movie is faithful to the story of the novel, which takes place in 1978 in Big Stone Gap, a mountain town whose livelihood depended on coal mining. It centers around Ave Maria Mulligan (Ashley Judd), the local pharmacist who, at age 40, has officially become the town's old maid, at least in her own mind. It takes a scandalous family secret to change the trajectory of her life. The town is full of lovable and eccentric characters including the feisty librarian (Jenna Elfman), good-looking coal miner Jack MacChesney (Patrick Wilson), pharmacy clerk Fleeta Mullins (Whoopi Goldberg) and Sweet Sue Tinsley (Jane Krakowski). The film also features the true story of the memorable and nearly tragic visit of Elizabeth Taylor and her then-husband Senator John Warner.
Big Stone Gap is located within Wise County in the far Southwest area of the state that is adjoined by Tennessee and Kentucky. The area was once famous for its coal-mining, but is now better known for its scenic beauty and outdoor recreation. Visitors to the area can visit museums, experience the Greenbelt Walking and Bicycle Trail, or see the Trail of the Lonesome Pine State Outdoor Drama.
Come to Big Stone Gap and discover a Little Town with a Big Story. The lush green mountains provide…
"Big Stone Gap" Movie Trailer