Beaches On Virginia's Eastern Shore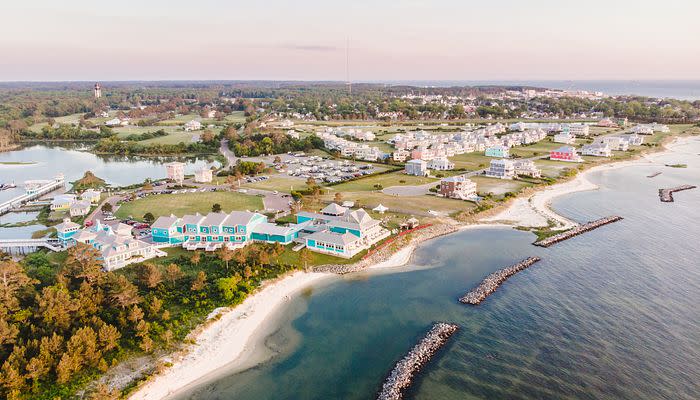 KIPTOPEKE BEACH | CAPE CHARLES BEACH | ASSATEAGUE BEACH
Framed by both ocean and bayside beaches, Virginia's Eastern Shore accommodates every beach vacationer. With the Bay's gentle waters, nature trails and more than 142 campsites as well as value hotels, this is an ideal vacation spot for families with small children. And for couples, boutique inns and B&Bs offer romantic and adventure getaway weekends.
Virginia's Eastern Shore — home to three notable beaches — is connected to the mainland via the 17.6-mile Chesapeake Bay Bridge-Tunnel, which snakes between the Atlantic Ocean and the Chesapeake Bay.
Kiptopeke Beach
Just north-west of the Bridge-Tunnel, Kiptopeke State Park features a 24-hour accessible fishing pier, picnic areas, hiking trails, playground and a guarded swimming beach. Known for its bird watching, Kiptopeke State Park presents the Eastern Shore Birding Festival every October.
Cape Charles Beach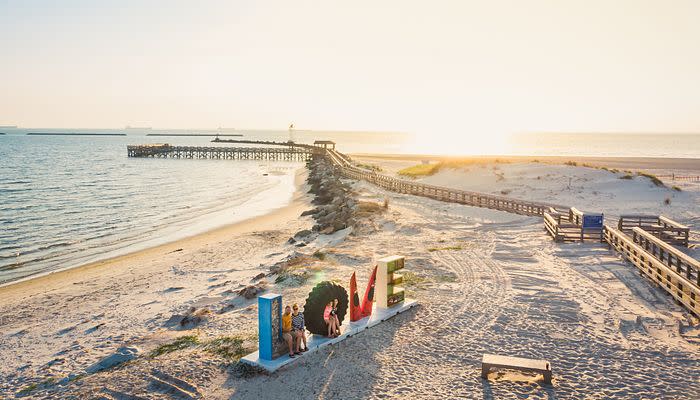 Travel a few minutes north to the unique shops and beautiful bayside community of Cape Charles. See grand, historic B&Bs, golf and marina resorts, and the beach right downtown.
Assateague Beach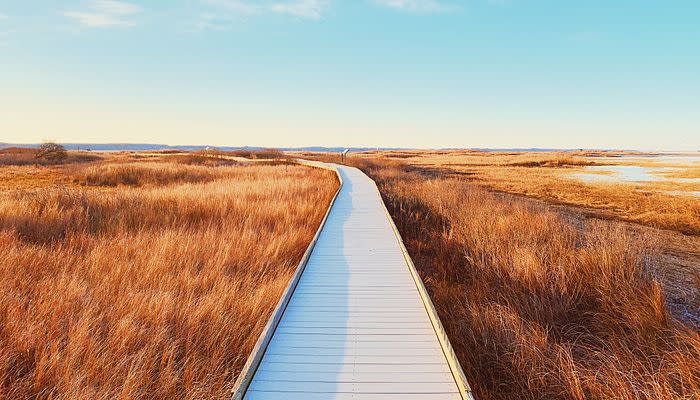 Sister islands of Assateague and Chincoteague are further north in Accomack County. From the island town of Chincoteague Island, a short causeway leads into the Chincoteague National Wildlife Refuge and to its Atlantic Ocean beach at Assateague Island National Seashore. Chincoteague Island has been given a Traveler's Choice award by TripAdvisor as one of America's Top Islands for 2013.
The Chincoteague National Wildlife Refuge provides environmental education and recreational opportunities such as biking, fishing, hunting, wildlife observation, interpretation, and wildlife photography. It includes more than 14,000 acres of beach, dunes, marsh, and maritime forest. Assateague Island National Seashore, stretching 37 miles from Virginia into Maryland is one of the world's best beaches for communing with nature. The only developed area on the beach is the Interpretive Center. Be on the lookout for its most famous residents — the wild ponies that gained worldwide fame in Misty of Chincoteague, a book written by Marguerite Henry in 1947.
Another highlight of the island is the Assateague Lighthouse, where you can learn about the "Legacy of the Lighthouse" program offered by the Refuge staff.
The most popular world-renown event is the annual Pony Swim & Auction, where saltwater cowboys round up the wild ponies and swim across the channel. They are then herded through town to the fairgrounds, where they are auctioned off the next day.
Where to Stay:
Where to Dine:
More Information:
Eastern Shore Driving Tour - Birders' Paradise
Vacationing at one of the gorgeous beaches in Virginia creates lasting memories full of sun, sand…
Step back to a time of old railroad towns and intimate fishing villages. Listen for the unique…